We are confident about our method and approach to learning Danish. However, don't just take our word for it. Listen to our students below.
Learning Danish with Stefan has been the best choice I have ever made. I've found his method both enjoyable and efficient and I've appreciated his flexibility and empathy. Even if you don't live in Denmark and you're not exposed to Danish on a daily basis – and this is my case – you will be able to interact with Danes and you will soon start to enjoy speaking and reading Danish.

Francesco Gabrielli
Embedsmand, Europa-Parlamentet
After less than two years of studying Danish with Stefan, starting from zero, I passed Studieprøven (C1 level), which enabled me to study psychology in Danish at the university. His teaching methods are truly ingenious and effective, nothing like anything else I've tried when learning a second language. Best teacher if you want to learn Danish!

Maria Neicu
Bachelor student, Psychology, University of Southern Denmark
I love the flexibility I got when I decided to learn Danish with Smart Dansk. Finally, I could learn Danish at my own pace, in the comfort of my own home, and do some of my homework while biking to work. Even the grammar exercises were fun to do. Stefan tailored the lessons to me, which made it so much more enjoyable and personal. During the time I've studied Danish with Smart Dansk, I significantly progressed in my understanding of the Danish language.

Amelia-Elena Rotaru
PhD, Associate Professor, Department of Biology, University of Southern Denmark
Personally, the greatest thing about classes with Stefan was that he adjusted the structure and content of each class according to my personal goals and needs. It was a completely customised program with tips and tricks to maximise my learning process. Every class was an amazing chance to learn a lot about grammar, pronunciation, idioms and the Danish culture. Overall, from a personal point of view, I strongly recommend Stefan to any student who wants a tailored support and dedicated attention.

Hunor Vadasz-Perhat
M.Sc. Computer Science and Informatics, Roskilde University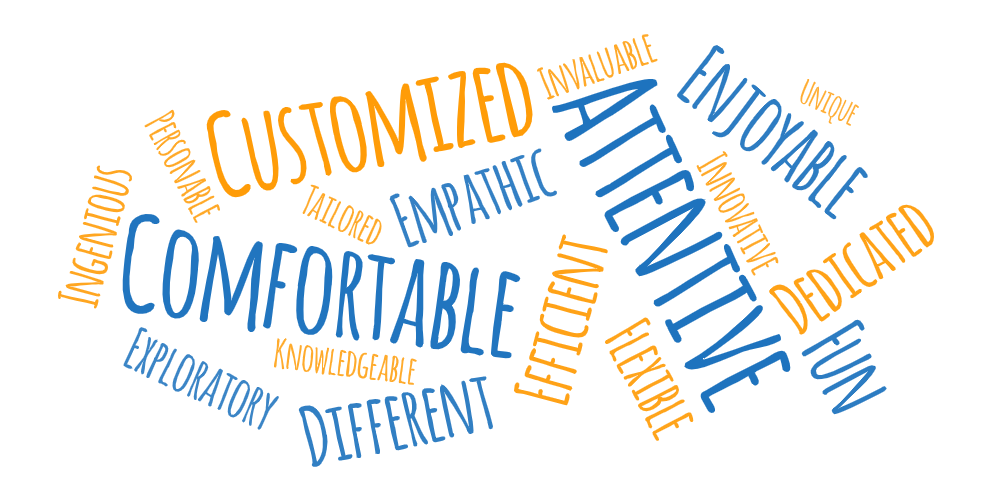 What I liked most about having Stefan as my teacher was that he adjusted his teaching according to what I most needed and wanted. I had learnt Danish on my own, therefore I was not a beginner when I met him. But I needed a teacher to help me improve. He was able to quickly spot the problem areas of my Danish, and because of that my language improved immensely in no time.

Minija Augustinaite
p.BA International Sales and Marketing, Zealand (Sjællands Erhvervsakademi)
I have been studying Danish with Stefan for over a year now. I strongly recommend him to anyone looking to rapidly and efficiently learn the Danish they need. Stefan is particularly attentive to the specific needs of his students every step of the way, which group classes cannot cover. For example, I did not need to prepare for language proficiency tests (which is what most language schools aim at) but I needed to be able to read student exams, to prepare interviews, and to follow conversations during meetings. I have made great progress with Stefan with a much more targeted use of my time than one-size-fits-all courses.

Victor Cova
PhD, Assistant Professor, Department of Anthropology, Aarhus University
Smart Dansk and Stefan have offered me a situated learning experience that has been customised to address my needs, as well as my own style of learning. Having studied several languages in the classroom setting, I can say this is by far the most effective language learning experience I have ever had. Stefan's innovative approach to teaching Danish, which uses my own interests and life experiences as the foundation to build specific strategies and activities for learning Danish, has kept me engaged and motivated to keep learning this fascinating language.

Pierre du Plessis
PhD, Postdoc, Department of Anthropology, Aarhus University
Stefan's method to teach Danish is much superior to conventional offers available in the country. One of the reasons is that Stefan tailors the teaching according to the student's needs. Thus, you learn your Danish, i.e. the Danish you need in your life. What also greatly helps to make lessons intriguing is Stefan's ability to get you engaged in expressing your ideas in Danish.

Martin Beck
Dr, Professor for Modern Middle East Studies, University of Southern Denmark (SDU)
Stefan's teaching was beyond my expectation. He carefully listens to what I miss most in Danish and provides effective methods, some of which are even fun!, to fill the gap. His lecture materials are very structured, such as listening files, list of words, and his extensive knowledge of language always overwhelms me. He provides lectures in the evenings or weekends, so it is very flexible to learn while I am working full time. Stefan is not only professional but also reliable, punctual, and engaging. I feel lucky that he is a Danish teacher, not for other languages.

Yusik Kim
Ph.D., Shanghai Electric Wind Power Group, European Innovation Center
Others have said:
Stefan is a seemingly inexhaustible source of innovative ways to learn.

He has clearly spent time thinking carefully about the best way to learn Danish, and was full of very handy tips. He quickly made me feel comfortable in the lesson.

He isn't teaching merely the mechanics of speaking Danish – he models and explores with you steps that help students develop instincts about the language.